Chocolate Brownie Mix #284 g: Asda, Co-op, Tesco & Waitrose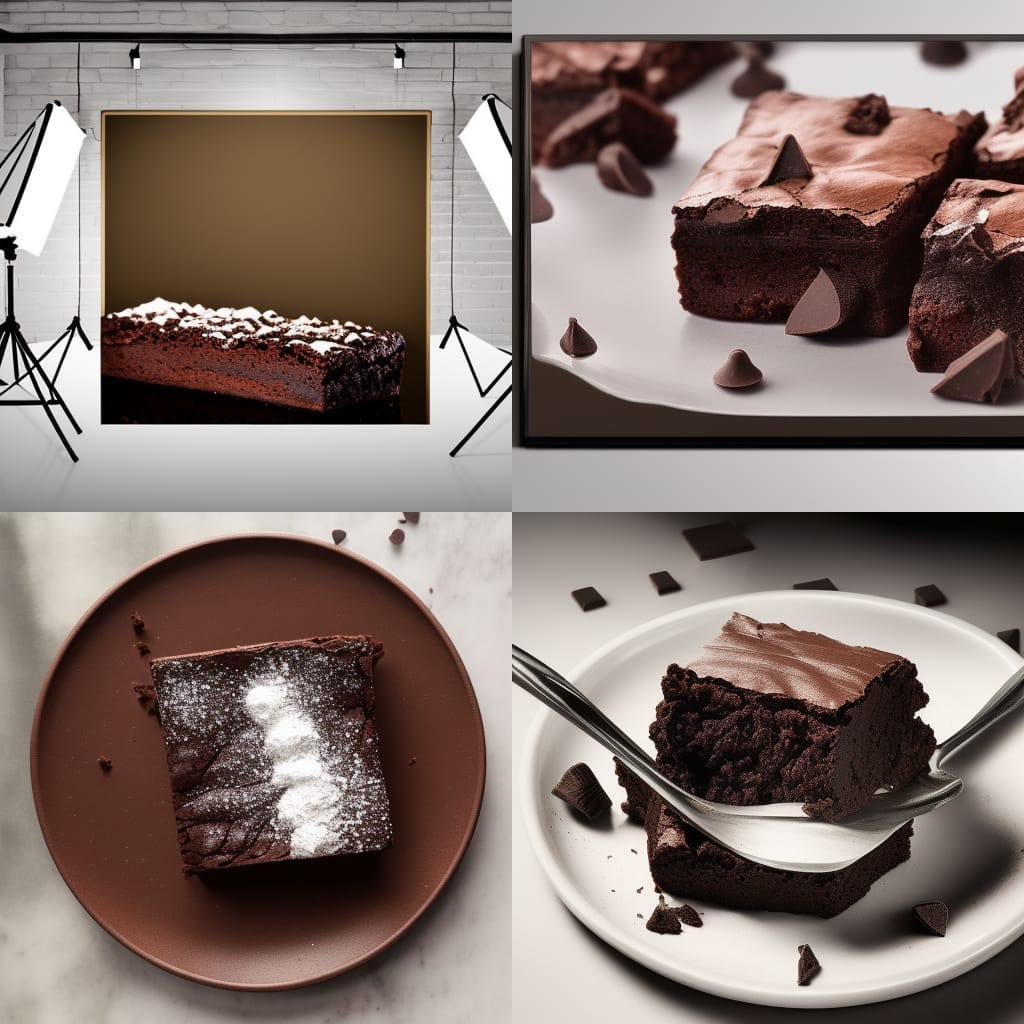 Details
Brand
Co-op
Features
Perfect for afternoon tea, Just add eggs and milk, Suitable for vegetarians
Preparation and usage
You will need - #1 Medium egg - #30 ml Water - #20 ml Vegetable oil - Spoon & mixing bowl - #7 x #7" (#18 x #18cm) Baking tin
Pack Size
#284
Unit (free text)
g
Ingredients
Icing Sugar, Fortified Wheat Flour (Wheat Flour, Calcium Carbonate, Iron, Niacin, Thiamin), Sugar, Fat-Reduced Cocoa Powder (7%), Palm Oil, Dark Chocolate Chips (6%) (Sugar, Cocoa Mass, Cocoa Butter, Emulsifier (Lecithins (Soya)), Flavouring), White Chocolate Chips (6%) (Sugar, Whole Milk Powder, Cocoa Butter, Skimmed Milk Powder, Emulsifier (Lecithins (Soya)), Flavouring), Cornflour, Rapeseed Oil, Raising Agents (Calcium Phosphates, Sodium Hydrogen Carbonate)
Nutritional values per 100g
Energy

1707 kJ / 406 kcal

Fat

15g

of which saturates

5.2g

Carbohydrate

62g

of which Sugars

46g

Fibre

1.5g

Protein

5g

salt

0.13g
Nutritional values per 1/12 brownie (approx. 28g)
Energy

478 kJ / 114 kcal

Fat

4.2g

of which saturates

1.5g

Carbohydrate

17g

of which Sugars

13g

Fibre

0.5g

Protein

1.4g

salt

0.04g
Web Address
www.coop.co.uk/food
Storage
For Best Before End Date: See Back of Pack. Store in a cool, dry place.
Recipes
1 x Medium Egg
30 ml Water
12 ml Veg Oil
1 x #7 x #7" (#18 x #18cm) Baking tin
2.40 g De-carboxylated AVB
Cooking Guidelines
1. Pre-heat oven to: Conventional #180 º C.
2. In your mixing bowl, empty in the sachet of chocolate brownie mix, your desired amount of AVB, add #1 x medium egg, #30 ml water, and #20 ml vegetable oil.
3. Mix with a spoon until the mixture is smooth.
4. Spoon the mixture into the #7 x #7" (#18 cm x #18 cm) Baking Tray.
5. Put the baking tray in the oven for #20 - #25 minutes.
6. When ready, take out and leave to cool on a wire rack.
Diabetes Advice
This product comes out at about #62% Cho
Storage Type
Ambient Type
Pack Type
Bag Type
Standardised Brand
Co-op Brand
Unit (specific)
Grams Unit (specific)
Calculated Nutrition Ordering
Regulation (EU) No 1169/2011 Scheme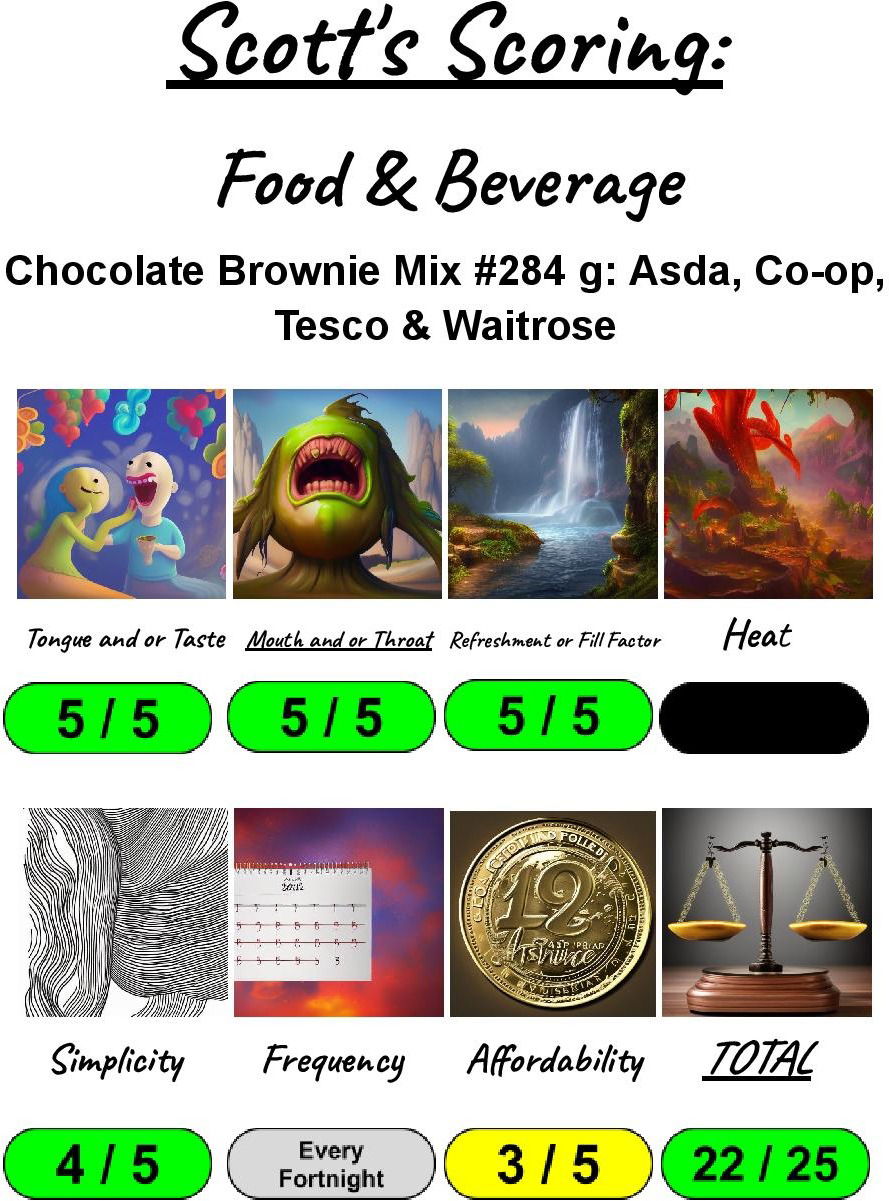 Chocolate Brownie Mix #284 g: Asda, Co-op, Tesco & Waitrose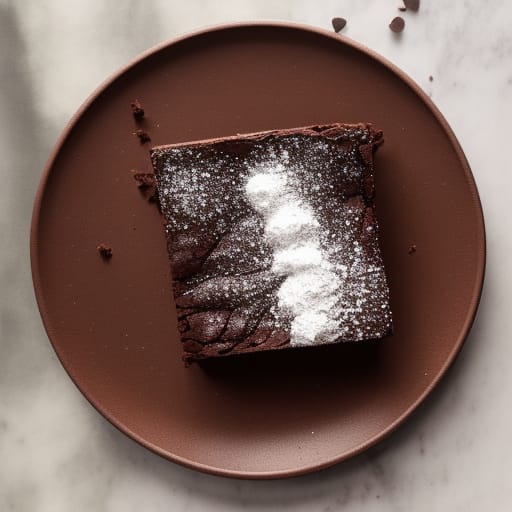 ---